The image below is looking south towards the village of Kildonan on the south side of the Island of Arran, 11 miles south of the main ferry port of Brodick.
The closest island is Pladda, and Ailsa Craig is in the distance.
Brodick to Kildonan Map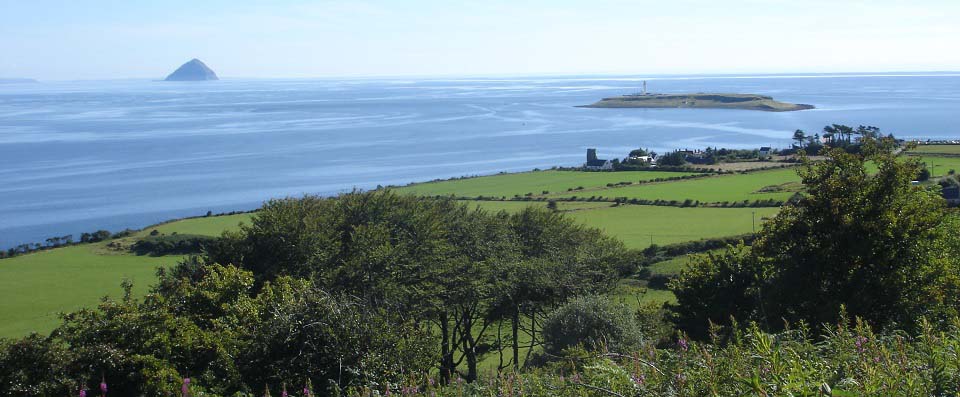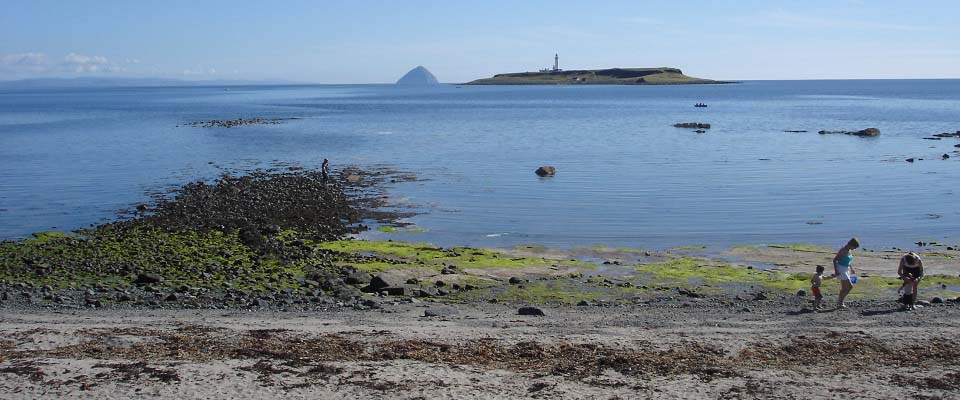 The image below is from the causeway looking back to Kildonan. The Kildonan Hotel is in the middle, camping to the right, and new houses to the left. The new houses have incredible views, most having balconies facing south.
The image below is of the Kildonan Hotel with a modern stone circle. The hotel is the main part of the village, with a shop, bar diner, restaurant and is used for functions such as weddings.
kildonanhotel.com . Tel: 01770 820 207.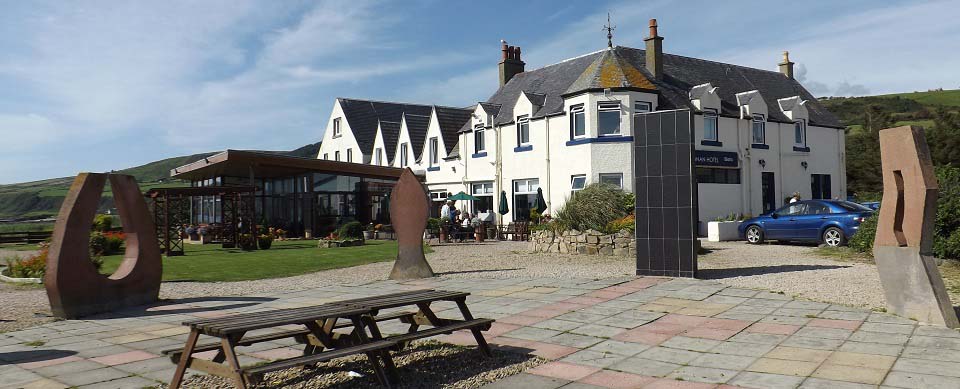 The image below is of the Seal Shore Camping and Touring Site, next to the Kildonan Hotel. The site is open from March to October.
campingarran.com . Tel: 01770 820 320.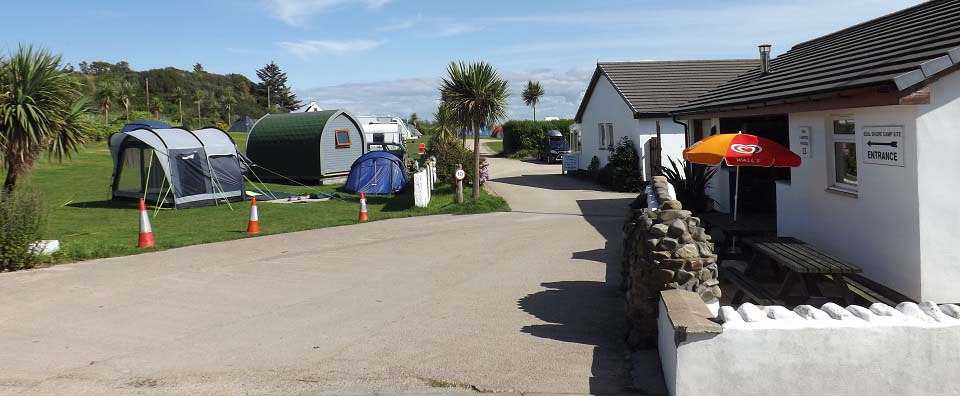 The image below is of lodges behind the Kildonan Hotel. I believe these used to be holiday lodges, but may now be privately owned.

About 1 mile west of Kildonan, is Bennan Head Beach and Cliffs.
This is one of the top beaches on Arran, normally peaceful due to its location.
The Black Cave of Bennan Head, as seen in the distance, is a popular attraction that can be visited during a low tide, or by canoe or boat.