Where: Ailsa Craig
When: 20 June 2010
Who: Irene, Dotty, Robin, Fraser, Charlene & more of the North Ayrshire crew
Why: Organised walk
Weather: Sunny Total ascent: 1,110 ft (338 m) Total time: 2hrs (not including boat trip).
Irene had contacted me a few weeks before to see if I would be interested in coming along to visit Ailsa Craig as there was room on the boat for another two. Having seen Ailsa Craig from the summit of Beinn Narnain, I done a bit of research and thought why not, something a bit different from the usual well-trodden Munros. It was an early start, to get through to Girvan for 9:15am to meet the others for the boat leaving at 9.30am.
We arrived at the harbour car park early and the first views I noticed were obviously Ailsa Craig and Arran.
Girvan Harbour: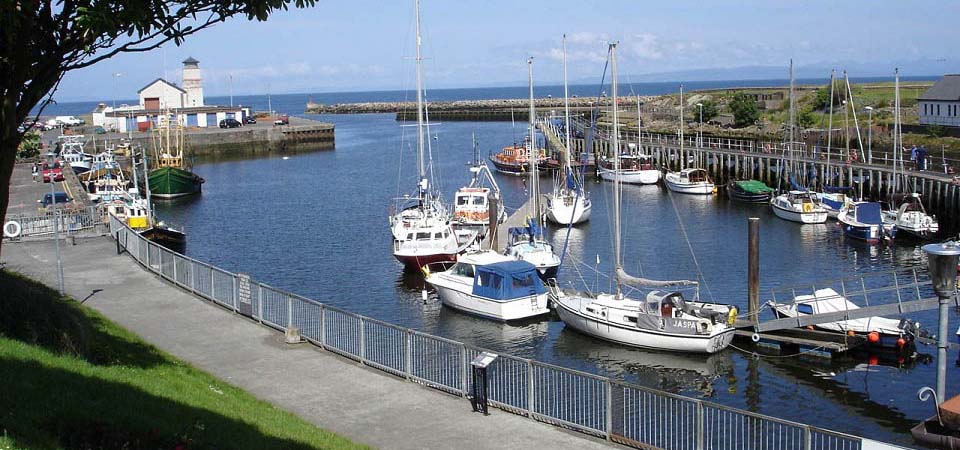 We met the others, and got introduced to everyone before walking round to board our vessel and head over to Ailsa Craig.

We were all pre-warned to wear waterproofs as there would be spray… Charlene was the only person to heed the warning. Right enough the sea was a tad choppy and we all got soaked, and mostly me being at the front. Lol. It took an hour and twenty minutes to cross the ten miles of sea before we finally reached the jetty, much to Dotty's delight.
The skipper spoke with Irene to confirm we had three hours on the island. This would give us plenty time to reach the summit and a quick explore before heading back for mainland.
The jetty and the boat, M.F.V. Glorious: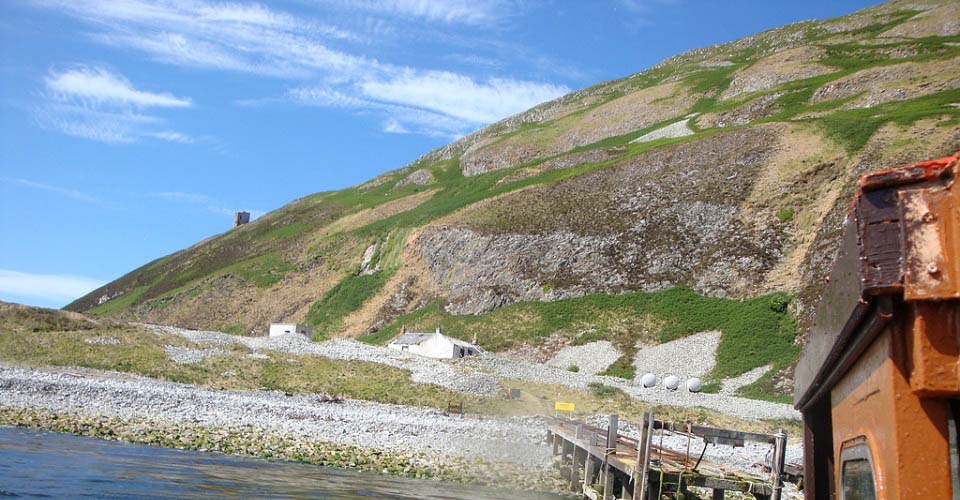 The path climbs diagonally up directly behind the lighthouse and gains height pretty quickly: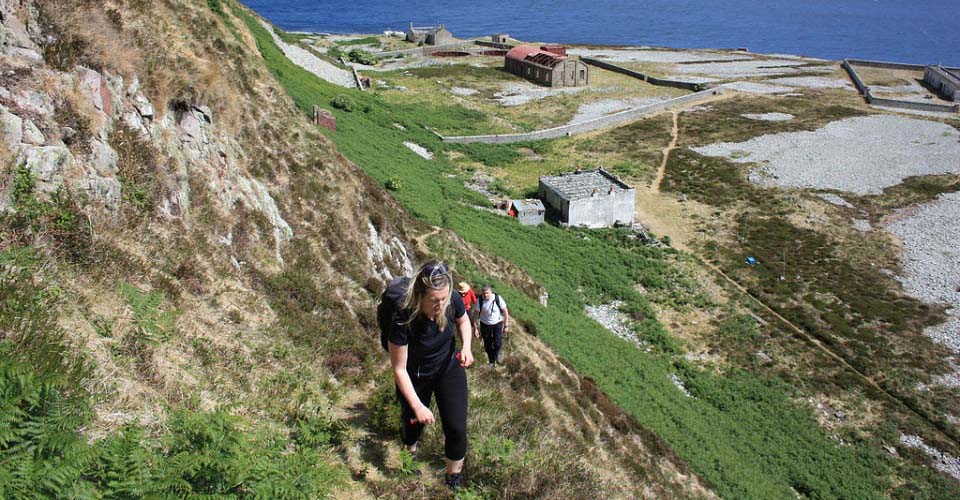 You then reach the castle: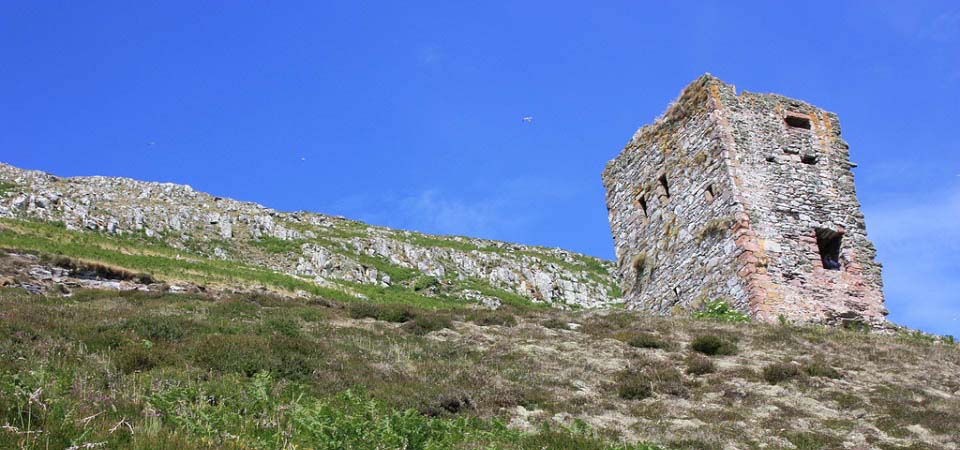 A view back to the lighthouse: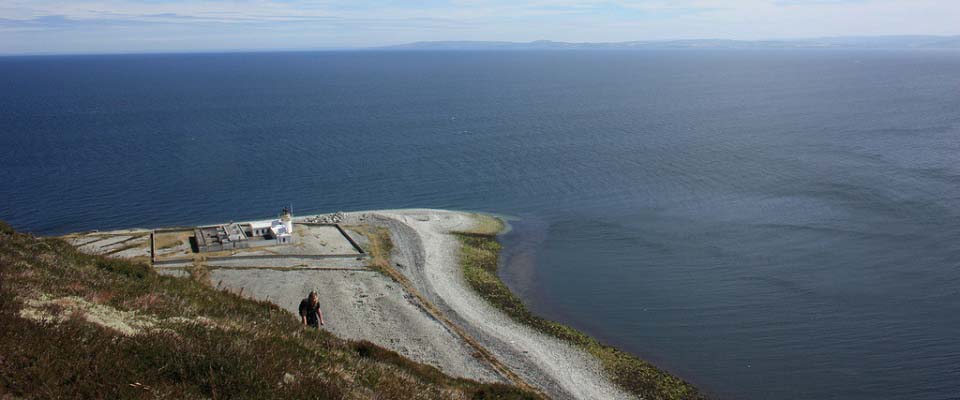 Didn't take too long to reach the summit, the views over to Arran were fantastic: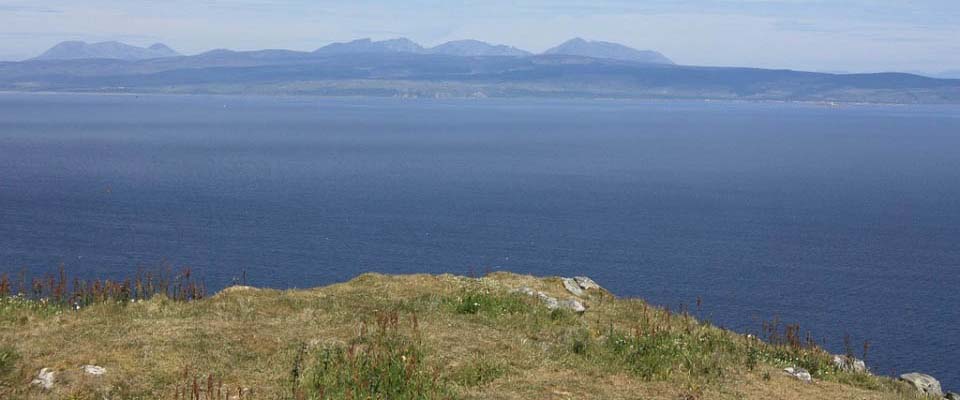 Back over towards mainland: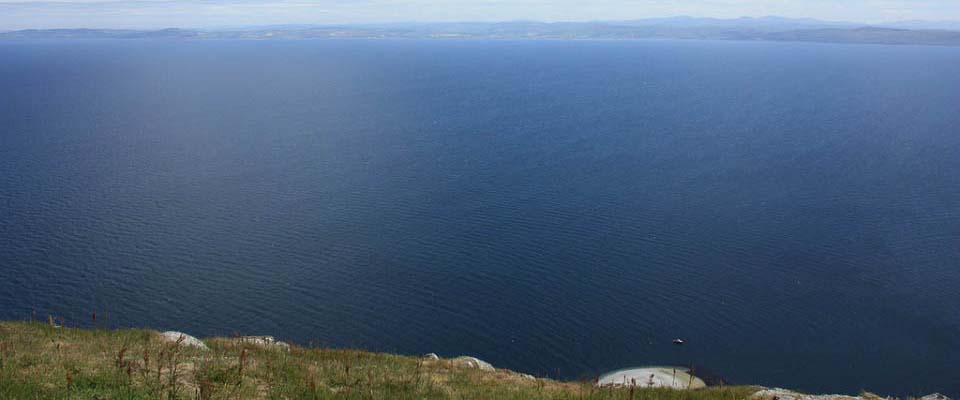 Summit trig point, guarded by nettles: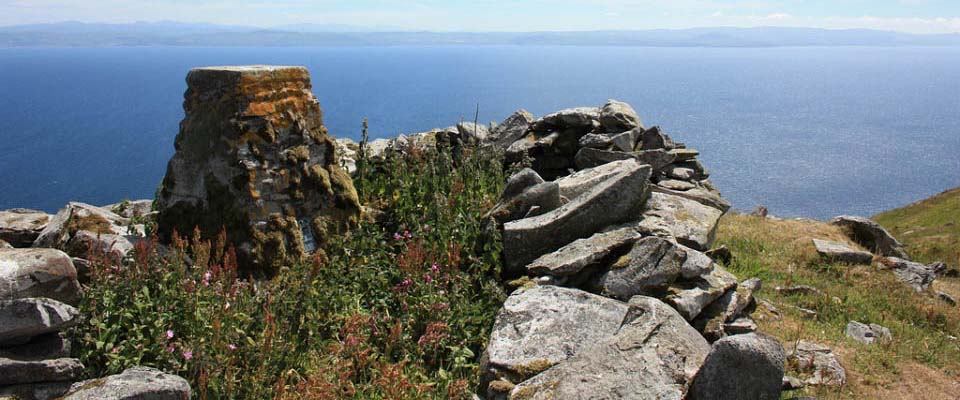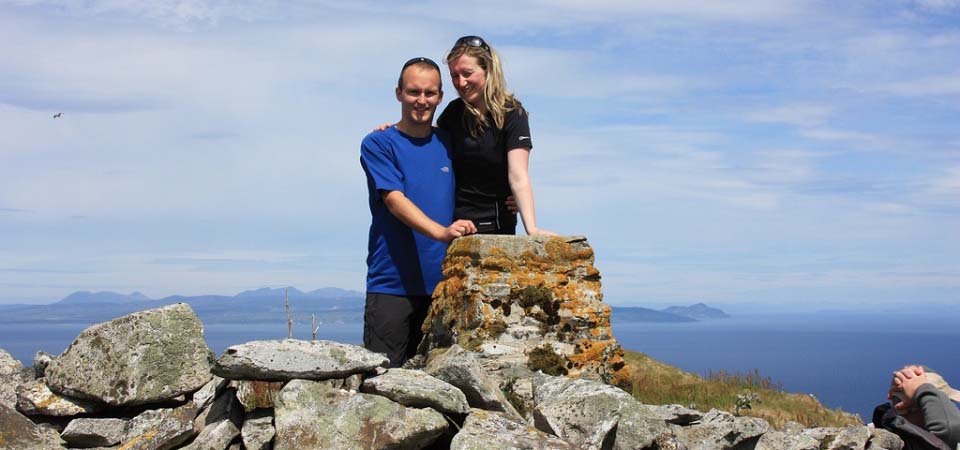 Everyone else, minus me as I was taking the piccy: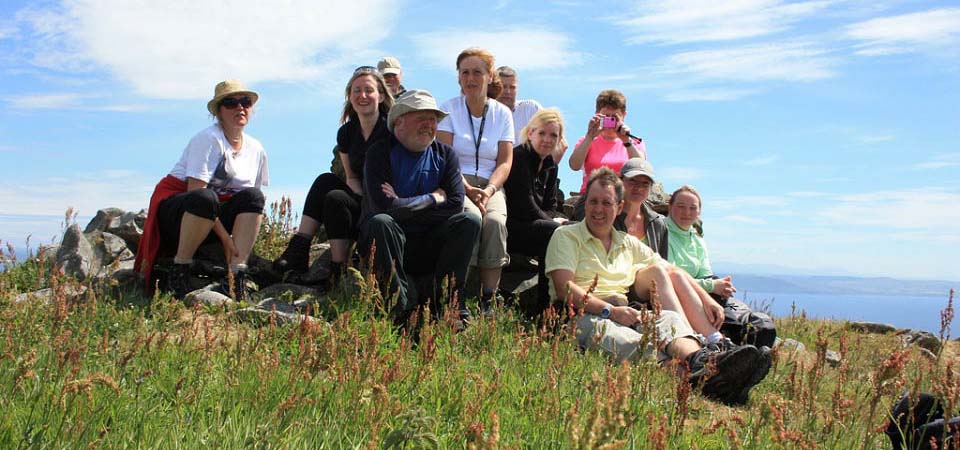 We all took in the views had a bite to eat but with our time constraints on the island we didn't hang about too long so set off to head back down. We got back down fairly quickly so had around 40 minutes to explore the lighthouse grounds, the old living quarters are now derelict with some interesting items kicking about: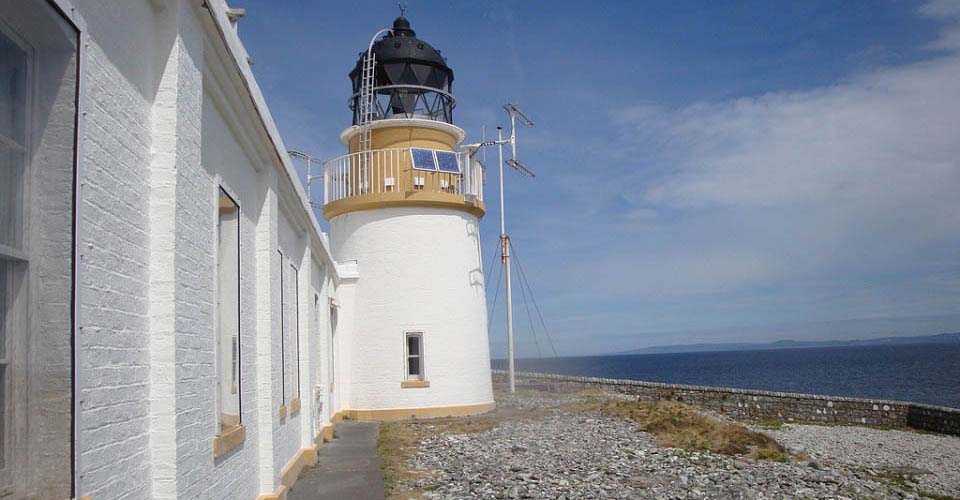 It was nearly 2pm, so it was waterproofs on and ready for our tour around the island to see the bird colonies: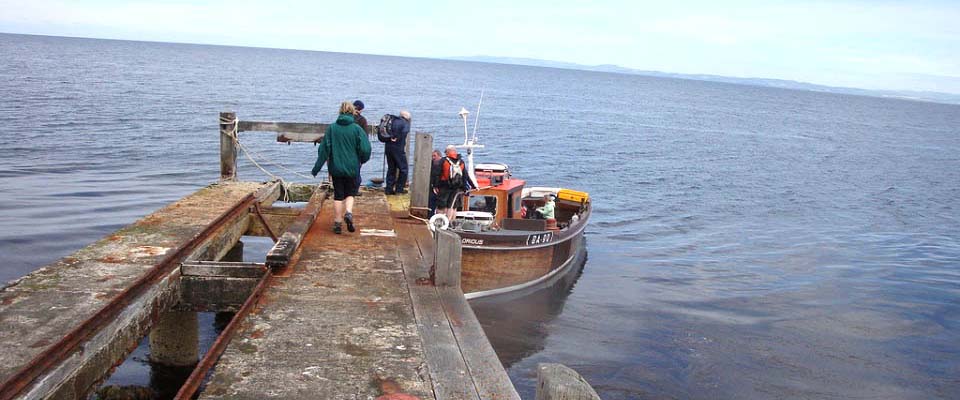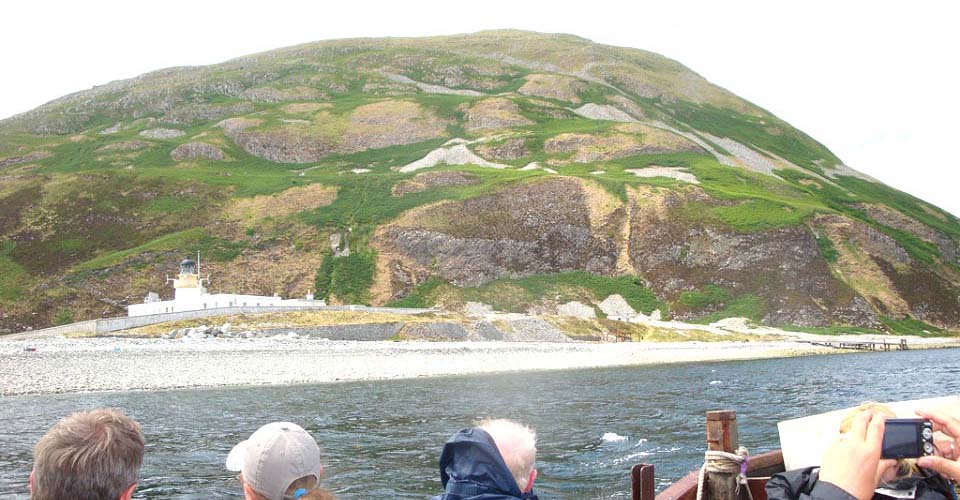 Heading round the island: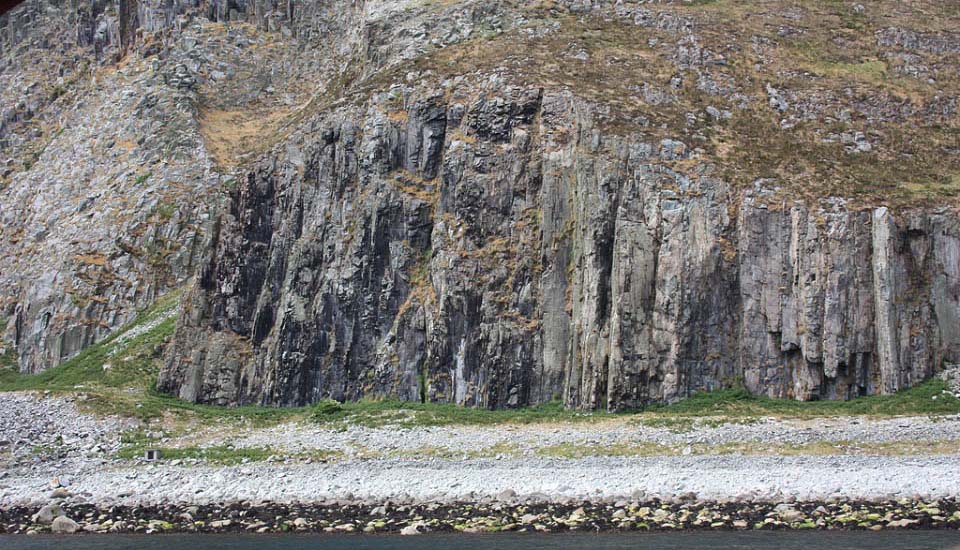 The boat slowed down almost to a halt, when all of a sudden someone shouted 'seals, seals'. It was a mad panic searching my bag as the boat rocked awkwardly from side to side, I finally got the bigger lens on and got snap happy, hoping some photos would come out… and some did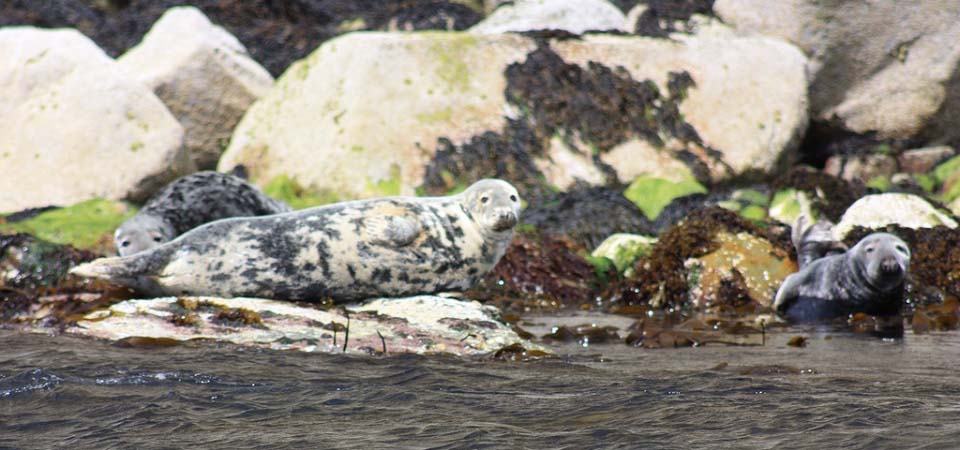 The rock formation with roosting sea birds: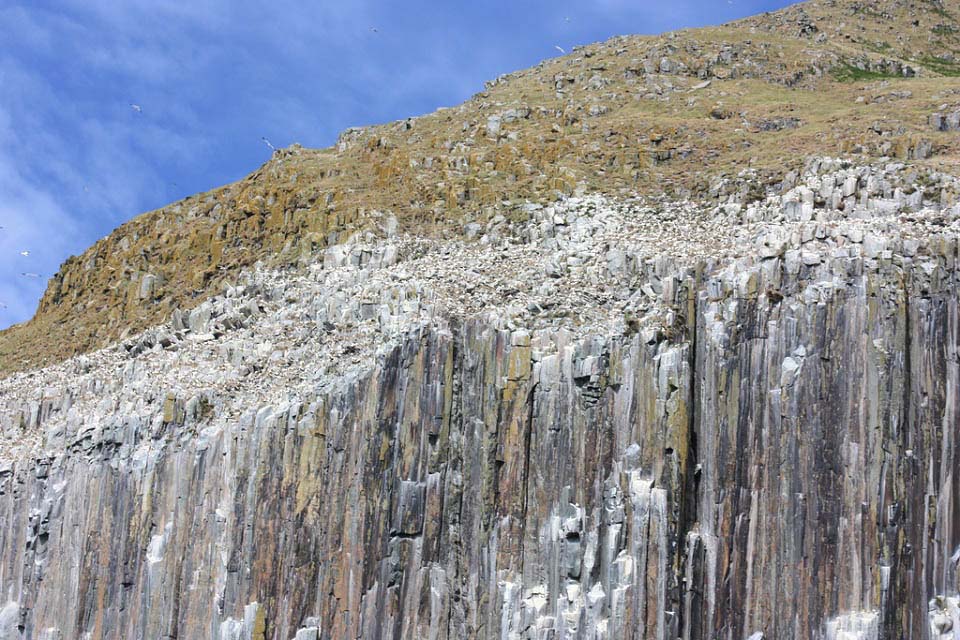 I think it is here, where they quarry for the granite to make curling stones: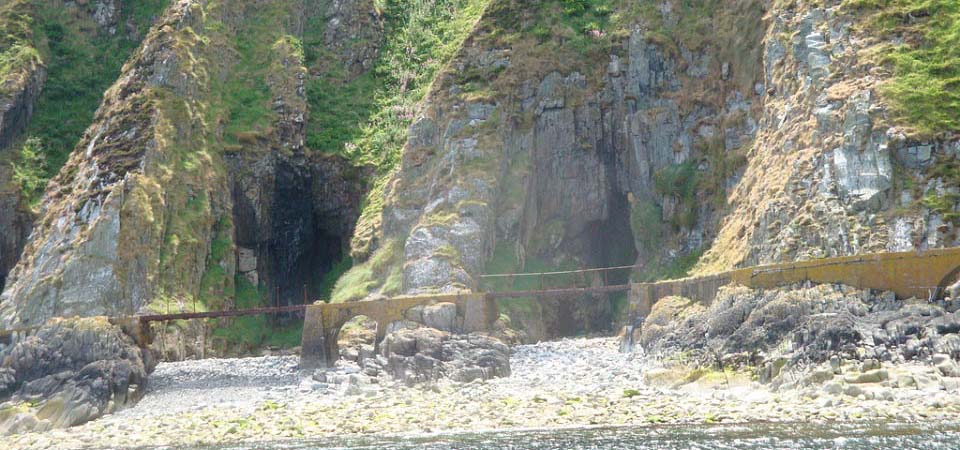 We had now circled round the whole island so it was time to head back to mainland: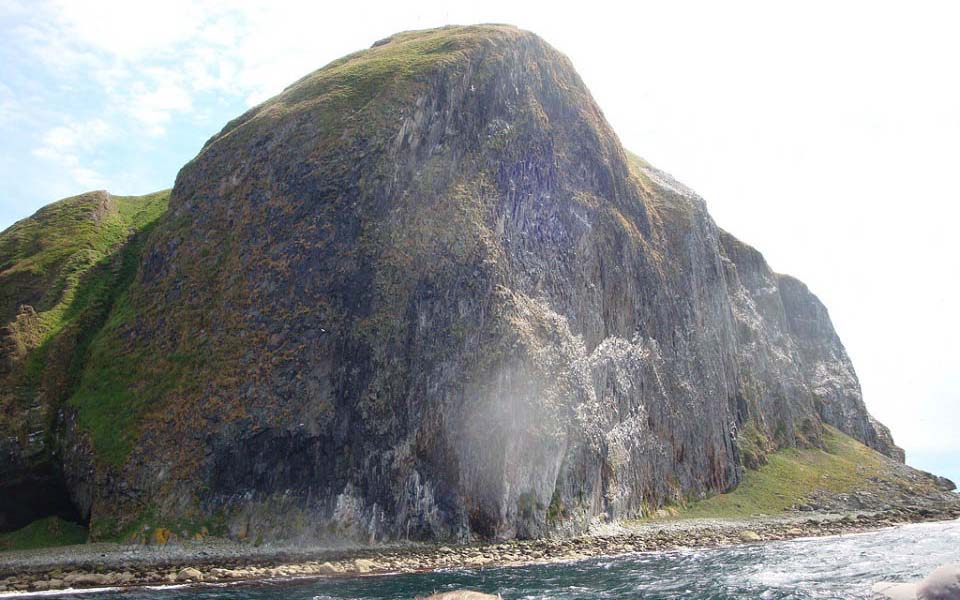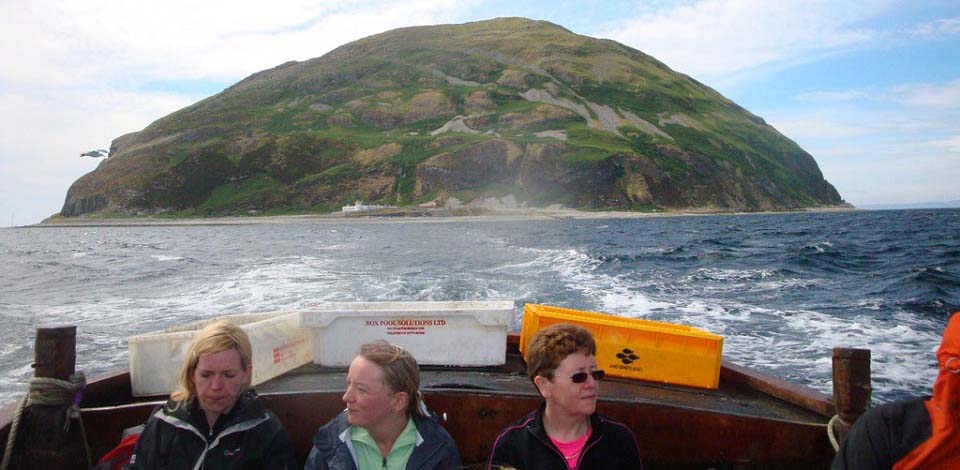 The sea was a lot calmer coming back so some of us managed to get a wee sleep on the boat as we all looked shattered from a great day out.
We got back to Girvan, where a couple libations were on offer but both Charlene and myself decided to head home as we had the longest journey back.
What a fantastic trip out to Ailsa Craig, I would recommend it! A boat trip, hillwalk and wildlife spotting rolled into one day.
Cheers Robin